A Spectacular Setting
Situated in Arcadia, California, just east of Pasadena, Santa Anita Golf Course is one of the most beautiful locations in Southern California. With a breathtaking backdrop of the towering San Gabriel Mountains, Santa Anita is the perfect venue to host your special day.
Our recently renovated ballroom offers stunning views of rolling, tree-lined fairways and San Gabriel Mountain Range. With nearly 2,700 sq. ft. of meeting and event space, Santa Anita Golf Course will easily meet the needs of your special event. Amenities include a cocktail reception area with full bar, charming bridal suite, large dance floor centered within the expansive ballroom, and French door access to stunning balcony vistas.
Your Wedding Day
Santa Anita specializes in creating the perfect, one-of-a-kind wedding or event that reflects your personal style and preferences. We offer event packages in a wide range of types and sizes, all of which are readily customizable based on your budget and specifications.
Events Team
Please contact Santa Anita today and allow us to deliver the highest quality amenities and service to ensure your wedding or event generates lasting memories for you and your guests.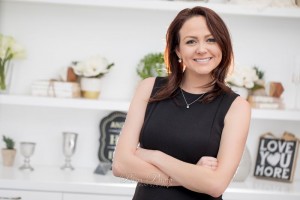 Laura Schonland
Director of Private Events
(626) 447-2331 x3
lschonland@santaanitagc.com