A Spectacular Setting
Santa Anita Golf Course was designed specifically to host spectacular special events. Our array of meeting and banquet amenities, delicious catering selections and professional event management position the club as an ideal locale for events of all sizes and types.
We will ensure your celebration is picture-perfect from beginning to end. With a variety of event packages to choose from (as well as the option to customize services to your specific needs and budget), our experienced team of catering and events specialists will work closely with you every step of the way.
Your Event
Our recently renovated ballroom offers 2,700 square feet of meeting and event space. Amenities include a cocktail reception area with full bar, charming bridal suite, large dance floor centered within the expansive ballroom and French door access to stunning balcony vistas overlooking the natural beauty of our golf course and the San Gabriel Mountains.
Events Team
Please contact Santa Anita today and allow us to deliver the highest quality amenities and service to ensure your event generates lasting memories for you and your guests.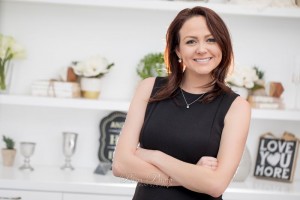 Laura Schonland
Director of Private Events
(626) 447-2331 x3
lschonland@santaanitagc.com